I don't know how to tell you this but…your website could use some help. Probably. 
Even after five years, I am still constantly surprised at how underwhelming many websites can be–from big brands (with big, expensive designers) to solopreneurs and coaches.
And I get it. There's a lot that goes into building and running a business. So, if you only do ONE THING this year, make sure it's this:
Create a website that intrigues.
Studies show that 94% of website first impressions are design-related. And 75% of visitors make judgments about a brand's credibility based solely on website design.
Thems some BIG numbers 😳
The good news? Taking your website from forgettable to intoxicating is easier than you think. I've laid out the top 5 things for you to consider when designing your website:
1. Keep it Simple.
Too much text on a website can be overwhelming and take away from your message. Be strategic about the information you share, and remember that most people scan before they read. 
Embrace the white space! Don't be afraid to break up blocks of text into smaller paragraphs, play around with images, and utilize bold for important text.
2. Be clear about who you are and what you do.
Your positional statement (who, what, why) should be one of the first things on your homepage. Keep it short and sweet but remember to be very specific about who you are and what you do. 
A well-crafted positional statement will showcase your brand and make a clear case for how you can help your dream clients. This short synopsis can also be adapted for your social bios! #winwin
3. Include clear and easy-to-follow CTAs.
This may seem obvious, but you'd be surprised at how many websites have buried CTAs or singular links at the end of three pages worth of scrolling. Make your offer clear and, preferably, give several options to opt-in. Even if your CTA isn't a buy-in, make sure your reader understands the ask and can easily opt in to your offer.
You can utilize this strategy in your email marketing as well! 
4. Create a user-friendly experience.
The average viewer spends less than 15 seconds on a website before they decide to stay or go. That means you have 15 seconds to pique their interest and create curiosity about your brand.
Visual clarity is vital, and making clickable links easy to find is essential.
Don't forget that a little over half of all websites are viewed on mobile devices 📱, so ensuring that your site is mobile-friendly is imperative. 
5. Make sure it is on-brand.
If you know me, you know this is my thing. Your brand is how you stand apart from all the businesses/coaches/entrepreneurs out there, so make sure it takes center stage in your web design.
If your brand is you, make sure you're front and center! Invest in brand photography and have a clear vision of what should be in it. Showcasing your unique brand is what will attract your ideal clients- so know what it is and flaunt it!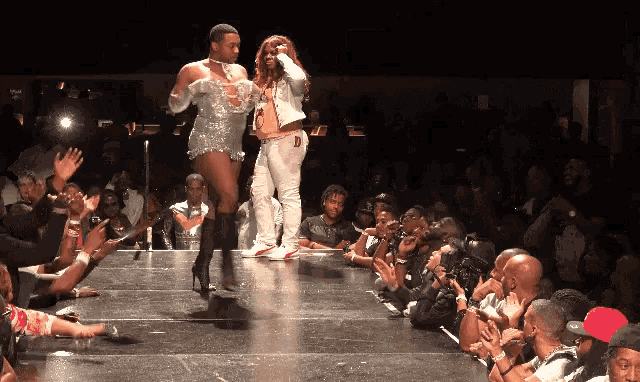 With just a few top-shelf ingredients, your website can go from bland to buzz-worthy. Take the time to create an intoxicating experience for your customers, and you'll start seeing that sippin'-on-champagne success! 🍾🥂