Creative entrepreneurs using social media – specifically Instagram – are starting to mimic the feel of micro-influencers. And they should! 
Now, I'm not talking about sharing their recent Sephora haul or fitness plan- or even seeking out sponsorships (though another income stream is always nice! 💰 )
I'm talking about authenticity, forming relationships, and building community!
Micro-influencers are valuable for brands to work with because they have a tight-knit, highly engaged community that trusts and values their expertise. 
In fact, it turns out that the following-count sweet spot for micro-influencers is probably a lot smaller than you think: between 1,000 and 10,000 followers. 
Today, micro-influencers are actually more effective than celebrities and big-name entrepreneurs because they're seen as more trustworthy and relatable. In fact, some of the most well-known influencers and celebrities live a lifestyle that, for many, feels unattainable!
For creative entrepreneurs on Instagram, the best thing you can do for your social media strategy – and content strategy in general – is be authentic and showcase your personality.
People want to see YOU! 
What does your day-to-day look like? Tell us about you, your life, your interests! We want to hear about when sh*t goes wrong. We want to know it all because when we can see you as a friend, instead of a figure, the quality of the relationship and level of trust skyrocket!
As Charles Baudelaire once wrote, "The beautiful is always bizarre."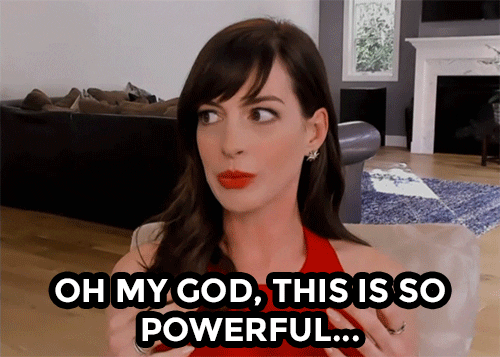 Dude knew his stuff. And this could not be more true in today's online marketing space!
Perfectly curated feeds are out even if your business deals with visuals (like mine does). Though you still want to make sure you showcase your creative eye!
People are flocking to follow those who aren't afraid to bare it all and reveal what makes them a weirdo! Your ideal clients will be attracted to whatever that is for you.
In fact, during the rise of TikTok and Instagram Reels, there were some small businesses that truly learned their lessons when it comes to their social following size. 
One woman's small business went viral because of a Reel. Her social blew up, gaining hundreds of thousands of followers from all over the world. Sounds like a dream, right? For her, the results were more of a nightmare. She runs a small local business and her offering is difficult to expand beyond her area. She now has thousands of people following her that will likely never buy or even be able to recommend others to buy because they're spread out all over the world! 
And even though her following blew up, her engagement plummeted because the people who followed based on her viral Reel didn't continue to engage. This is a nightmare for any business owner because the size of the following means nothing if their engagement is non-existent. 
Now go out there and show people the authentic you! The right people will find you beautifully bizarre!