If digital marketing and cocktails have one thing in common, it's that perfecting their mixology is key! They're both an art and a science, and the quality and measurements of their ingredients are crucial in creating buzz-worthy results. 
While traditional marketing and mixology are both ancient practices, digital marketing is an entirely new and different beast.
Crafting a digital marketing strategy is just like crafting a signature cocktail.

 
Take my favorite, a French 75, for example. 
A traditional French 75 is made with .5oz lemon juice, .5oz simple syrup, 1oz gin, and 3oz champagne served in a champagne flute garnished with a lemon twist 🍋.
While that may be the perfect mix of ingredients for some, others may want to mix things up! Perhaps that means doing something experimental and unconventional. Or it may involve playing with the foundation to create another tried and true recipe. For example, the difference between a French 75 and a Tom Collins is merely the shifting of measurements and substituting club soda for champagne! 
Either way, don't be afraid to take a more unconventional approach when crafting your own signature cocktail digital marketing strategy.
Personally, I like to take that traditional signature French 75 and mess things up (probably pissing off some professional mixologists in the process 😬🤷)  
For starters, I have to use Hendrick's gin. It's a nonnegotiable. The floral notes are pure perfection, especially since I add in St. Germain elderflower liqueur. I typically swap out the champagne for a dry brut prosecco. The subtleties of the dry, bigger bubbles and buoyant flavor of brut prosecco elevate the drink for me and helps to cut the sweetness the St. Germain liqueur adds. I also opt for honey syrup or agave instead of your traditional simple syrup.
And I almost always serve mine up in a coupe glass because it makes me feel like I'm at a party in the Great Gatsby!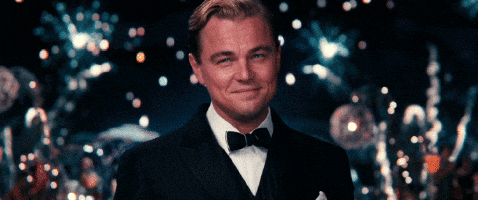 Maybe you like a good French 75 too, but you go for a Cava and serve it up in a fancy antique goblet garnished with a Maraschino cherry. 
The smallest differences can have a huge impact on the end result.
The same is true of your digital marketing strategy. There's the conventional way to craft your strategy, but within that, there are a million things you can alter to complement your needs, your offer, and your target market. 
For example, we may all be using social media, but maybe your focus is LinkedIn, and mine is Instagram. Or perhaps we both focus on Instagram, but you like Lives, and I prefer Stories and Reels. Or we're both focusing on Reels, but you do more dancing, and I do more lip-syncing. These details are minor, but they truly do matter.  
Your digital marketing strategy should be goal-driven, but it also needs to be sustainable and work FOR you, not the other way around. 
As an entrepreneur, you have a million balls in the air. If your digital marketing strategy makes you drop all the other balls, there's something very wrong.
There's no perfect formula. We each have our own signature digital marketing strategy cocktail. We just need to perfect the recipe!
Now go craft your own digital marketing strategy! And shoot me a DM on Insta with your favorite cocktail recipe.