Hi. Okay, before we go any further: Yes, you need a website!
But that's not all. Many people in the online business world will tell you to throw something together. Just get something up.
I'm here to say that won't cut it. In fact, I'd go further and say, if you don't have the time/energy/funds to put together a website that represents the integrity and quality of your business- don't do it at all.
If that's the case, it's better to have a comprehensive sales page for your main offer. Or a comprehensive coming soon page with a freebie to start collecting emails. Whatever you do, make sure it's quality. 
Why is it better to not have a full website if you can't invest in a quality one?
The average person spends seconds looking at a web page before deciding to stay or go. Therefore, it is imperative that your website accurately and, most importantly, successfully speaks to your ideal client.
That means it should have:
•  On Brand Content
•  A Cohesive Design
•  Intentional Copy
And all of those things should be working together to create a perfect, eye-catching 👀 first impression for your leads.
A quality website is the base of your marketing cocktail- without it, you've got a bunch of mixers (aka fillers) but no punch (aka the good stuff!)
Having your own website also gives you the freedom to create that limiting yourself to social media does not. Your website is your turf. You won't be at the mercy of the social media gods next time there's a shutdown or someone hacks your account.
Your website is your domain to create, control content, and capture leads.
(Figuratively speaking. No kidnapping leads, k?)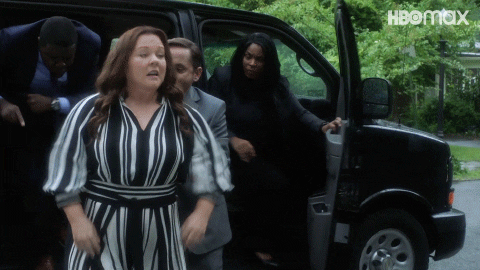 A high-quality website is how you create authority and credibility in your field. Think about the websites you've visited lately. Whether you're shopping online or trying to find a resource for your work, you've probably noticed that not all websites are created equal.
How quickly do you navigate away from a website that feels subpar or "cheap"? Even if the brand is well known or respected, if the visual content is not cohesive and pleasing to the eye, leads are unlikely to stay and read about the offer. 
Having a quality website does not necessarily mean throwing down vast sums of money. But it likely does mean:
👉
Doing your research about DIY website platforms 
There are many great options for DIYers, so it's essential to poke around to see what feels like the best format for you. Most of the platforms available, such as Squarespace, Showit, and WordPress, allow you to have a trial period before you commit. I've got my opinion about which one is the best bang for your buck- see this blog entry for more deets.
👉
Establishing your brand identity     
This entails coming up with your top brand identifiers, defining your mission and values, refining your brand voice, and identifying your unique positioning. It also includes choosing design features such as color palette and font that complement your brand identity.
👉
Take advantage of design tips, tricks, and resources out there
If you can't afford to hire a web designer, spend some time researching web design. I'm not talking the nitty-gritty details, but there's so much inspiration, information, and resources out there. You can pull together a Pinterest board of design inspiration, check out web designers' Instagram accounts or blogs for helpful tips and tricks, and look into additional resources like website templates. 
For Showit users, check out my template library for you DIYers. They come with everything your DIY heart will need, from workbooks for branding, copy, SEO, and launch to a legal guide and mini plug-and-play code manual for a few fun animations.
👉
Learning how to write compelling copy
There is a lot of free information online about writing copy, but it can take a little digging to find the valuable stuff. Don't have the time or interest to learn another skill? You can invest in the help of a professional copywriter for a fraction of the cost by hiring them for an audit. Many copywriters also offer templates or programs you can purchase to guide you through writing your website copy.
👉Asking for feedback
One of the most valuable, free things you can do is reach out to your peers. Other entrepreneurs, mentors, friends, anyone you trust! Everyone is a consumer. Even those outside the small business world know what appeals to them and what doesn't. Get first impressions. Ask questions about their feedback. Even if you don't apply all the changes suggested, it will give you a chance to view your website through someone else's eyes.
Your website is one of the most essential bottles on your marketing shelf🍸. Just like a poorly mixed cocktail, one tiny sip of a shoddy website will have people headed to the next bar site. 
Take the time to invest in your business by investing in your website. Ready to move forward but still need some guidance? Shoot me an DM so we can discuss your options! Getting your website to work for you is my magic power 😉✨