As small business owners, we're constantly seeing digital marketers preach about their tried and true way to increase your email list or social following. We've all heard a million tips on how to grow your audience size.
But does size really matter? Is that what we should be focusing on? 
My answer?
You've been influenced to think that the bigger your email list audience size, the better your chances of getting more business with email marketing. Or the more followers you have on Instagram, the more you'll make. 
The truth? The size is nowhere near as important as how you use the damn thing.
If all you do is send sales-y emails, you're not going to see good results.
Your engagement is what counts! Look at all the micro-influencers out there killing it with engagement rates above 80%. In fact, studies show, the more followers a social media account has, the lower its engagement rate is. The same goes for email lists.
So, how do you get your engagement to increase? The most important things you need to do both on social media and in your email marketing are:
•  Be authentic
•  Provide value
No one wants to follow a follower… If you're mimicking someone else, you're missing the mark and your business will suffer because of it!
Don't get me wrong, if you want to hop on an Instagram trend, don't let the fear of blending in hold you back. The key is to infuse your personality into it and make it your own! 🤪
And don't forget, you can bring value in a million ways, including those that don't directly relate to your offer. You're a human, not a machine! Show that!
When it comes to your email list, the same applies. You want to be authentic and bring value- not copy someone else. Not only is that not gonna win you anything, it can also lead to some legal trouble…
I've heard marketers suggest some pretty audacious things when it comes to improving your email list engagement, including removing inactive subscribers. While I don't think this is completely outrageous, it really depends on how you're doing it. Are you just going into your email marketing service and unsubscribing them? Why not ask them if they want to be unsubscribed? 
If you're going to unsubscribe inactive subscribers, set up an automation! After X number of unopened emails, send them an email with the subject line "Want me to unsubscribe you?" 
Grab their attention and ask them why they aren't opening your email? Too busy? No longer interested? Ask for feedback, to see what more you could be doing to provide them with value!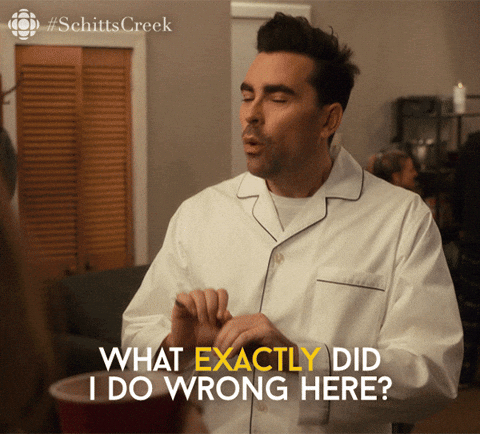 In a lot of cases, they just may not want to hear from you so frequently. Or maybe you write long emails, and they want something short and sweet! You won't know unless you ask.
The best way to increase your engagement is to engage. Send an email, a DM, ask a question, have a poll or question box in your Insta stories. Hell, ask them to join a virtual happy hour! 
People don't want to follow a figure; they want to follow someone they see as a friend, someone they find relatable and attainable!
In terms of your email list audience size, the best way to increase your number of subscribers is to link your email list to sign-ups. Sign-ups for freebies, for virtual events, to anything and everything honestly. Just make sure they know what they're signing up for!