Okay, sis. You've been out there grinding, building your business, kicking a$$, and taking names. You've spent hours nurturing your lists, building a website that converts, saying yes to everything to get yourself out there and show that you're the best at your thing.
Blood, sweat, tears, and shots. All that good stuff.
Now, it's time to weed. 🌱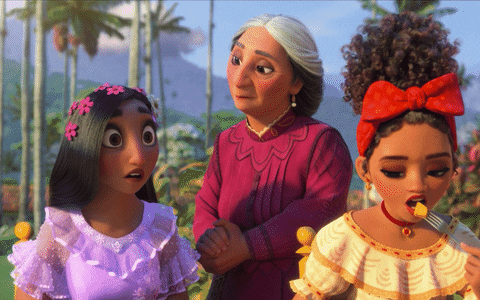 In the beginning, we all take on projects or clients that aren't quite the right fit. We say yes to things outside our niche or area of expertise. 
And that's okay. That's part of building a business.
But once you've created something sustainable- it's okay, hell, it's necessary to cater to your ideal client and weed out the rest!
There are a few simple steps you can take to curate your website to attract your ideal client and keep the wrong (for you) client away:
Strategic Copy
This may seem obvious, but your copy should be tailored to your ideal client. This means understanding who they are, what they struggle with, and how YOU can help them. Your special talent is life coaching for middle-aged divorcees? Great. Center that client in your copy. Pay attention to their pain points and how your particular service can benefit them. Overwhelmed by the thought of putting pen to paper? Invest in a copywriter! The price of a website that converts (and weeds) is worth its weight in gold. 
FAQs
An FAQ section can be one of the most beneficial parts of a website. I'm often surprised by how many entrepreneurs don't have one! Your FAQ section is the middle-man that saves you from answering the same questions over and over and allows leads to determine for themselves if your offer applies to them. An effective FAQ section can often convert a lead as well! Be clear and concise. 
Transparent Pricing
While not everyone agrees with me on this one, I have found that transparent pricing does a thorough job of triaging potential clients. None of us want to be some sleazy used car salesman attempting to coerce leads into services they can't really afford. When your prices and packages are front and center, potential clients can determine whether they can move forward with you without pressure or persuasion. And if they can't afford your services, don't you want to know that before you waste time on calls and emails?
Thorough Contact Form
I love a long-*ss application or contact form 📜🙋‍♀️. This is where you get the good stuff– before you've even had your first call! A thorough contact form can give you so much insight into your leads and allow you to cater your follow-up email or call to their needs.
For instance, through my VIP Website Experience application form, I get the scoop on a lead's socials, business, their offer, their budget, and more. Not only does it help you tailor your follow-up, but it also does an impressive job of weeding out potential leads that are the wrong client for you – and can allow you to recommend them to someone who may be a better fit because the wrong clients for you may be the perfect ones for you fellow entrepreneurs. And who doesn't love throwing business at their fellow entrepreneurs? What comes around goes around! 👄
Boundaries
Oooooh, the dreaded "B" word. We all know we need to be better about it but…you don't want to leave any leads in the cold. We don't want our clients to think we don't care. I get it! That's why I'm a big fan of putting my boundaries out front on my website.
It establishes expectations before we even get started. It also does a fantastic job of kicking high-maintenance, unwanted leads to the curb. Boundaries on your website can be as simple as clear work times (i.e., M-Th, 9-3 pm ET) or what your turnaround time is for responding to inquiries. Charge for add-on services or additional reviews? Mention it in your offer!
As you scale your business, you will see the need for "weeding" grow. While it may sound scary to discourage potential leads, it will help you to create a business that you can succeed in and enjoy in the long run.
Plus, weeding out the wrong clients is my #1 self-care tip for entrepreneurs. Bottom-shelf clients can drag you down with them, hurting the bottom-line of your businesses. Self-care as an entrepreneur is vital.
Transparency is the key to building a website that caters to your ideal client. Know your offer and put it out there without any gimmicks.
Want a little homework? Check the websites of your favorite entrepreneurs or businesses you respect the most. Do they hit all five points? Shoot me a DM and let me know what you find out! 🕵️