As a web designer, I often have friends and peers asking my opinion about website platforms. 
We've come a long way in the past decade, and there are a ton of great options for non-tech savvy entrepreneurs looking to set up an online presence. Which I love! 🙌
But all platforms are not created equal.
After 5+ years of client work and playing around with the various options, a clear winner has come out on top.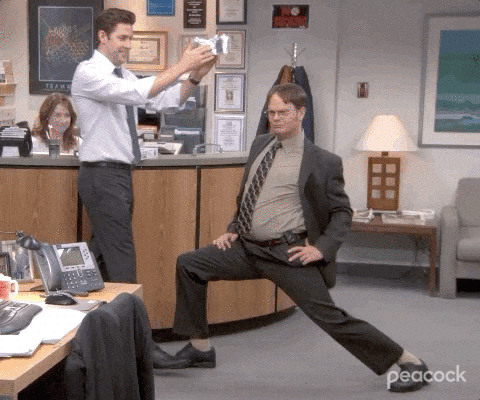 Showit has consistently beat out popular faves like Squarespace and WordPress again and again. It's what I use for my website, and it's the only platform I work with anymore when creating sites for my clients!
Showit, initially created for photographers and their work, has continued to expand and improve. Here are a couple of the top reasons why Showit is the best web platform for your growing business:
Creative Freedom
🔥Showit allows for the most creative freedom when customizing your site. In addition to a plethora of amazing templates, they are constantly adding and improving their interface. With Showit, you aren't constrained by the layout of the template. It's drag and drop, so you can literally move your content anywhere, change the size, orientation, etc. It removes the frustration of trying to make things "fit" that other sites have- the possibilities are limitless!
Stellar Customer Service
🔥Not only does Showit have an excellent support team for any questions or concerns that may arise, they also have an incredible library of articles and videos to assist users in creating their websites. Their customer service boasts a 1-2 hour turnaround during business hours (which are an impressive 15 hours per day M-F) and even has an emergency hotline you can use if something major happens that needs attention ASAP. Though I've found that I'm able to troubleshoot just about anything via the library of easy to read articles 📝
Reliable Technology
🔥I have found that Showit is consistently more reliable than other platforms like Squarespace and WordPress. Other platforms have had issues with integrations or plug-ins not working or shutting down entirely from time to time! This also ties back to the fantastic support team that is always ready with tips and solutions. Knowing that my site will be fully functional and available is a must-have for peace of mind.
Easy SEO Implementation
🔥One of my favorite things about Showit is how easy it is to create effective SEO for your website. Properly implemented SEO is an invaluable part of the foundation of your website and has a massive impact on traffic and conversion. With Showit, you don't have to be an SEO expert to effectively optimize your website's data. They provide clear, detailed instructions on maximizing the SEO for your site.
While sites like Squarespace and WordPress certainly have their pros, it's Showit's versatility and reliability that have boosted it to the top of many designers' lists. For those with active blogs (and I know there are a few of you die-hard WordPress people out there screaming, "but my blog!" right now), Showit can also integrate your WordPress blog! 🥂
Whether you hire a professional or do it yourself, make sure to choose a platform that can grow with you. Showit has shown its ability and willingness to grow and change with the needs of its clients– demonstrated by the loyal following it has accrued over the past few years.
And remember: 
The best way to attract top-shelf clients is by creating a top-shelf website. 
Still feeling lost? Check out my VIP Web Experience, where we work together to infuse your brand into an intoxicating website that'll have your ideal client knocking at your door! It's a collaborative, hands-on experience that will leave you with a beautiful site and the tools to maintain it as your business grows ✨✨✨